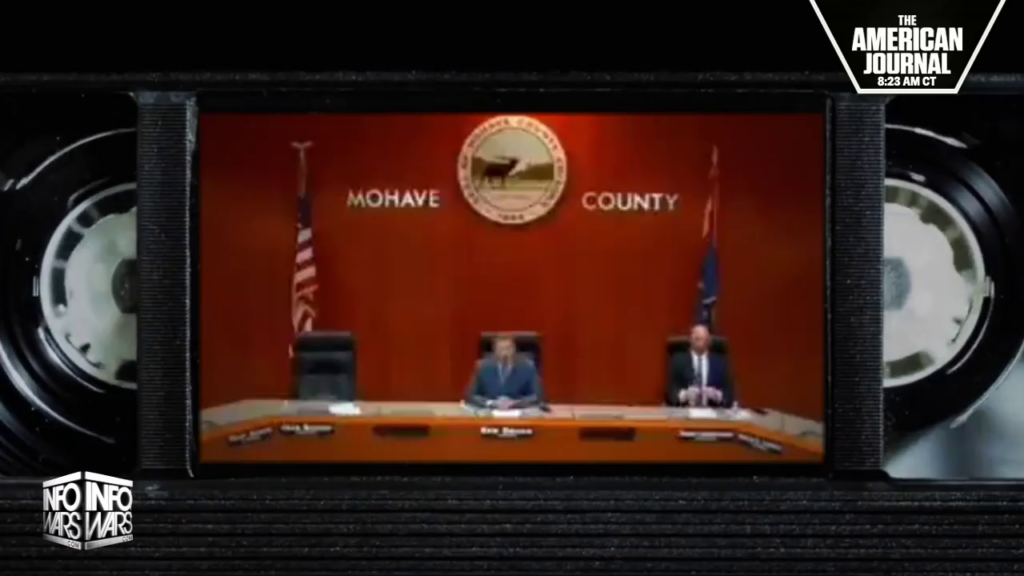 RealNewsChannel.com
Arizona Official Claims He Voted For Certification "Under Duress" AZ heats up as the Fix is in and its so blatant and so obvious and AZ elections officials don't care whether we like it or not.
Next I besides the comments of the Gentleman who clearly coerced here are some of the other Final Arguments and Evidence that came Ahead Of Election Certification
Maricopa County Board Of Supervisors Hears Final Arguments and Evidence Ahead Of Election Certification
Next, wondering What's Next In The Lawsuits In Maricopa County well your not alone check out this report from The War Room With Owen Shroyer.
Arizona Board Of Supervisor Certified Governor Hobbs Election; What's Next In The Lawsuits In Maricopa County
Next despite the blatant corruption displayed by AZ Election officials many people took a stand.
Check out this clip from Slave2liberty and there Interview at the Maricopa County Board of Supervisors with Chris Hamlet, he is a 82nd Airborne Army Veteran, single proud father of two, and describes himself as a soldier in God's Army. He ran for school board in Mesa Arizona.Go check him out at his website http://chrishamletforschoolboard.com/
Arizona Patriots make a stand
Next An encouraging word from Kari Lake.
BREAKING: Everyone Needs to See Kari Lake's URGENT Update on The Fight To Save Arizona!
And Finally a Hope-full and Encouraging WORD OF KNOWLEDGE From The Modern Profits.
A GREAT CORRECTION IS COMING
Kent Christmas PROPHETIC WORD🚨[THE NEXT FEW MONTHS] WATCH WHAT GOD WILL DO Prophecy Nov 27, 2022
Hank Kunneman PROPHETIC WORD🚨[THE NATION WILL SHIFT] 3 Signs Prophecy Nov 27, 2022
GOD HAS THE LAST WORD! AND THAT WORD IS SALVATION! FOR AMERICA AND THE WORLD!
SO DO NOT GIVE UP!
PRAY IN AGREEMENT WITH GOD AND SEE OUR NATION AND THE WORLD RESTORED!