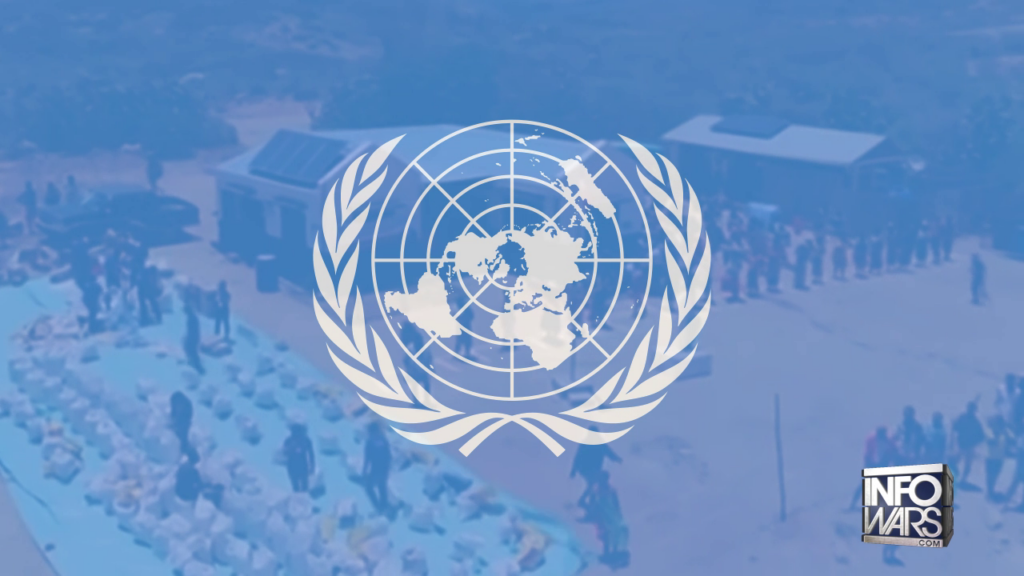 RealNewsChannel.com
In this report from the Bowne Report The Legacy media has been tasked by their overlords to annihilate anyone and everyone standing in the way of their you will own nothing and be happy agenda. Congress has signed off on legislation increasing IRS Agents with deadly power and countless rounds of ammunition that will make the George Floyd debacle look like a walk in the park. And as more Americans and small business owners are murdered in their homes by an army of millennials. Free speech will be brought to heel under the jackboot of tyranny raising its ugly head for all to see. The sands in the hourglass are few. The crossroads are in front of us. We must rise as our founders did and reclaim our birthright or do nothing and perish into the sands of time.
Want to know what we can do about this checkout our other Story:
The Antidote To The FBI Is Your Local Sheriff
Source Link:
https://2020electioncenter.com/watch?id=62fe81eabf42f80a0e4592f3
Want a Real Private Phone with no tracking? Go Here: https://www.voltawireless.com/ DISCOUNT CODE: Privacy2022
Support the Infowar! https://www.infowarsstore.com
https://thegatewaypunditstore.com/
https://store.100percentfedup.com/
https://www.projectveritas.com/donate/
Support Natural News: https://www.healthrangerstore.com/
https://www.flytees.biz/
FOLLOW US!:
https://truthsocial.com/@realnewschannel1776
Think / Speak Freely on @CloutHub https://clouthub.com/c/RealNewsChannel
Think / Speak Freely on @CloutHub https://clouthub.com/RealNewsChannel1776
https://odysee.com/@RealNewsChannel.com:7
https://realnewschannel.locals.com/
https://t.me/Webmaster1776
https://freetalk.app/Webmaster1776
https://www.gettr.com/user/realnewschannel
https://puresocialnetwork.com/profile/?realnewschannel/
https://www.sovren.media/u/realnewschannel/
https://usa.life/RealNewsChannel
https://parler.com/profile/Realnewschannel/posts
https://gab.com/RealNewsChannel
https://brighteon.social/@webmaster1776
Join Us at Brighteon Social: https://brighteon.social/invite/mPR8uhxZ
https://www.facebook.com/Real-News-Channel-135410972687/
https://twitter.com/RealNewsChannel
https://mewe.com/i/joeayers4
https://myspace.com/realnewschannel1776
https://realnewschannel.tumblr.com/
https://www.reddit.com/user/webmaster1776
https://ugetube.com/@RealNewsChannel
https://www.bitchute.com/channel/vhoknDzQEHsJ/
https://rumble.com/c/c-403567
https://www.brighteon.com/channel/webmaster1776
https://www.instagram.com/realnewschannel/?hl=en
https://spreely.com/page/RealNewsChannel
https://www.minds.com/realnewschannel/
Copyright Disclaimer: Citation of articles and authors in this report does not imply ownership. Works and images presented here fall under Fair Use Section 107 and are used for commentary on globally significant newsworthy events. Under Section 107 of the Copyright Act 1976, allowance is made for fair use for purposes such as criticism, comment, news reporting, teaching, scholarship, and research.
The Principles of Liberty for Kids: https://bit.ly/teach-liberty