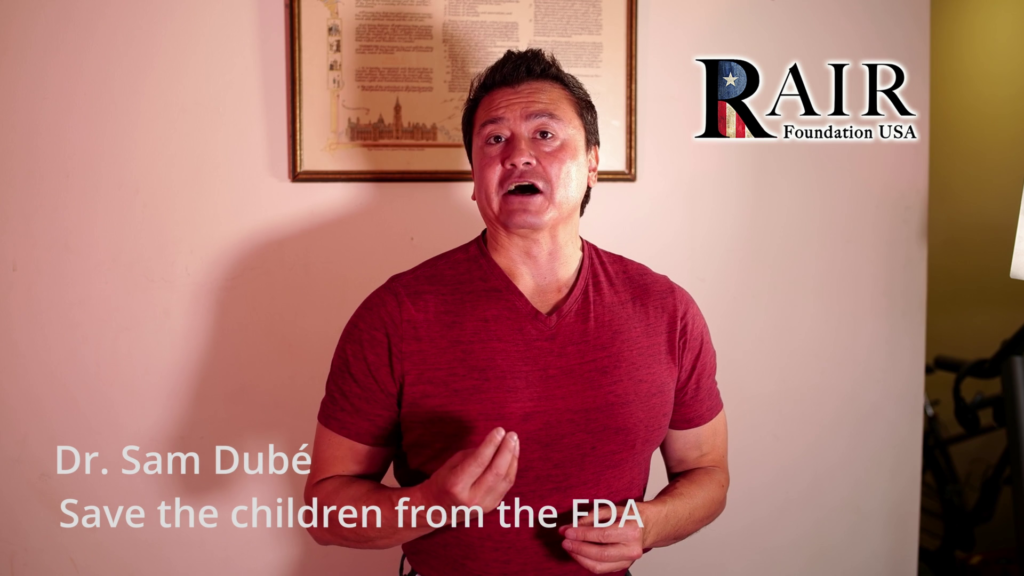 RealNewsChannel.com
I found this CALL TO ACTION at: https://rairfoundation.com/take-action-help-save-children-from-covid-vaccines-in-1-easy-step-video/
And I wanted to get this out to you as soon as I could. Now that you have seen the video you now understand how serious and urgent the situation is. The fate of Americas children is at stake and we have to move on this NOW
From the Original Article:
One Easy Step
With one easy step, you can make a difference and help save millions of children's lives. The FDA originally asked that all submissions be registered by June 7, 2022; however, they just extended the deadline to June 13, 2022, at 11:59 E.T.
Open the following FDA Notice and let your voices be heard. It is only necessary to fill out the comment section on the form, your contact information, and that you are an "individual."
Click on the FDA Notice Link to take Action: https://www.regulations.gov/commenton/FDA-2022-N-0904-0001
UAC is asking the public to encourage people to fill out the form, The more people who speak out and let their objections be known, the greater the chances for success.
Children's Lives Are At Risk
"Adverse events and even deaths have been frequently reported after the injection of the so-called COVID vaccines," warns Canadian Doctor and member of UAC, Sam Dube. "Babies and children have robust and healthy immune systems and are not prone to serious illnesses from Covid."
Numerous honest physicians have warned against injecting children with the experimental mRNA "vaccine." In August, long-time FDA leaders Marion Gruber and Phil Krause quit in the wake of intense political pressure to approve booster shots & vaccines for children, as reported at RAIR Foundation USA.
None of this is new. It was known from the clinical trials (mostly fraudulent) that the Pfizer 'vaccine' was going to harm more people than save from covid, especially healthy people and even more-so children. https://t.co/wgPYtq1asi

— D (@biologyphenom) June 3, 2022
On Glenn Beck's show, Dr Robert Malone describes an immunosuppressive syndrome that seems to be associated with COVID mRNA vaccines.

He feels this syndrome is correlated with the number of vaccinations a person receives. pic.twitter.com/q4NQTqET45

— Mythinformed MKE (@MythinformedMKE) March 16, 2022
PLEASE TAKE ACTION NOW: