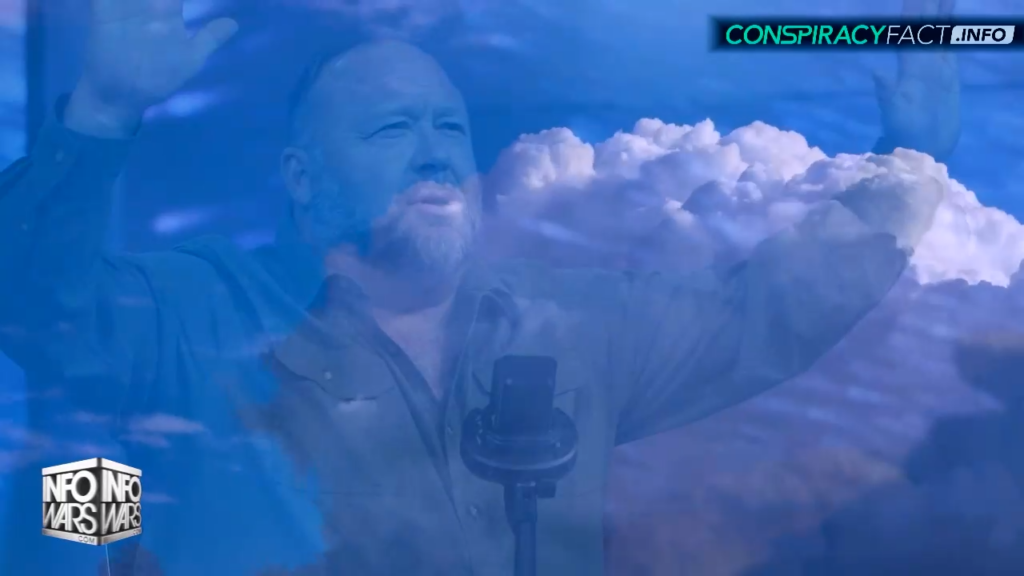 RealNewsChannel.com
Alex Jones calls out to God for freedom from Satan's control and its time for us to do the same.
Today I have a MUST SEE Video in the Expanded Report that could change your life. Don't miss this one.
And I would like to share with you the most Amazing Flash Point Live Stream I have ever attended! It aired Wen. and Thur. Thanks to there Generous policy on embedding, I can share it with you.
God Bless You All! Prepare to Feel The Presence of GOD!
FlashPoint LIVE Day 1 Pensacola/Brownsville (2/16/23)
FlashPoint LIVE Day 2 Pensacola/Brownsville (2/17/23)
Isaiah 41:10 –
"Do not fear: I am with you; do not be anxious: I am your God. I will strengthen you, I will help you, I will uphold you with my victorious right hand."
Psalm 46:1-3 –
"God is our refuge and strength, an ever-present help in trouble. Therefore we will not fear, though the earth give way and the mountains fall into the heart of the sea, though its waters roar and foam and the mountains quake with their surging."
Please Don't Give up on GOD and don't give up on yourselves! Faith takes Agreement with God! God's ready now its our turn!
Take Care and GOD BLESS YOU ALL!
Source Link:
https://banned.video/watch?id=63f00617e3bdde37b467fa0e
BIg Tech is Listening to Almost All Your Conversations https://2020electioncenter.com/watch?id=63e69b9e3527cd2ea2637355
This is why you need 4freedommobile First month of Digital Nomad for $9.99 Use coupon code:
"PrivateTalk2023" https://www.4freedommobile.com/
GET A VACCINE EXEMPTION LETTER: https://www.twc.health/products/medical-exemption?ref=2a-PHSIZGsDPj7
Support the Infowar! https://www.infowarsstore.com
shortcreekdreamcenter.org
https://thegatewaypunditstore.com/
https://store.100percentfedup.com/
https://www.projectveritas.com/donate/
Support Natural News: https://www.healthrangerstore.com/
https://www.flytees.biz/
Support Ron Paul Institute: http://ronpaulinstitute.org/support/
https://wearechange.org/donate/
FOLLOW US!:
https://truthsocial.com/@realnewschannel1776
https://tv.gab.com/channel/RealNewsChannel
Think / Speak Freely on @CloutHub https://clouthub.com/c/RealNewsChannel
Think / Speak Freely on @CloutHub https://clouthub.com/RealNewsChannel1776
https://odysee.com/@RealNewsChannel.com:7
https://realnewschannel.locals.com/
https://t.me/Webmaster1776
https://freetalk.app/Webmaster1776
https://www.gettr.com/user/realnewschannel
https://puresocialnetwork.com/profile/?realnewschannel/
https://www.sovren.media/u/realnewschannel/
https://usa.life/RealNewsChannel
https://parler.com/profile/Realnewschannel/posts
https://gab.com/RealNewsChannel
https://brighteon.social/@webmaster1776
Join Us at Brighteon Social: https://brighteon.social/invite/mPR8uhxZ
https://www.facebook.com/Real-News-Channel-135410972687/
https://twitter.com/RealNewsChannel
https://mewe.com/i/joeayers4
https://myspace.com/realnewschannel1776
https://realnewschannel.tumblr.com/
https://www.reddit.com/user/webmaster1776
https://ugetube.com/@RealNewsChannel
https://www.bitchute.com/channel/vhoknDzQEHsJ/
https://rumble.com/c/c-403567
https://www.brighteon.com/channel/webmaster1776
https://www.instagram.com/realnewschannel/?hl=en
https://spreely.com/page/RealNewsChannel
https://www.minds.com/realnewschannel/
Copyright Disclaimer: Citation of articles and authors in this report does not imply ownership. Works and images presented here fall under Fair Use Section 107 and are used for commentary on globally significant newsworthy events. Under Section 107 of the Copyright Act 1976, allowance is made for fair use for purposes such as criticism, comment, news reporting, teaching, scholarship, and research.